PVAMU'S MARCH 2 THE POLLS FOR EARLY VOTING!!!
LED BY BUN B, Z-RO, & DJ MR. ROGERS!!!
BIG SHOUT OUT TO THE ETA GAMMA CHAPTER OF ALPHA PHI ALPHA FRATERNITY INCORPORATED AND PV'S SGA FOR COORDINATING THE MARCH.
EVEN Z-RO CAME OUT TO SUPPORT THE CAUSE!!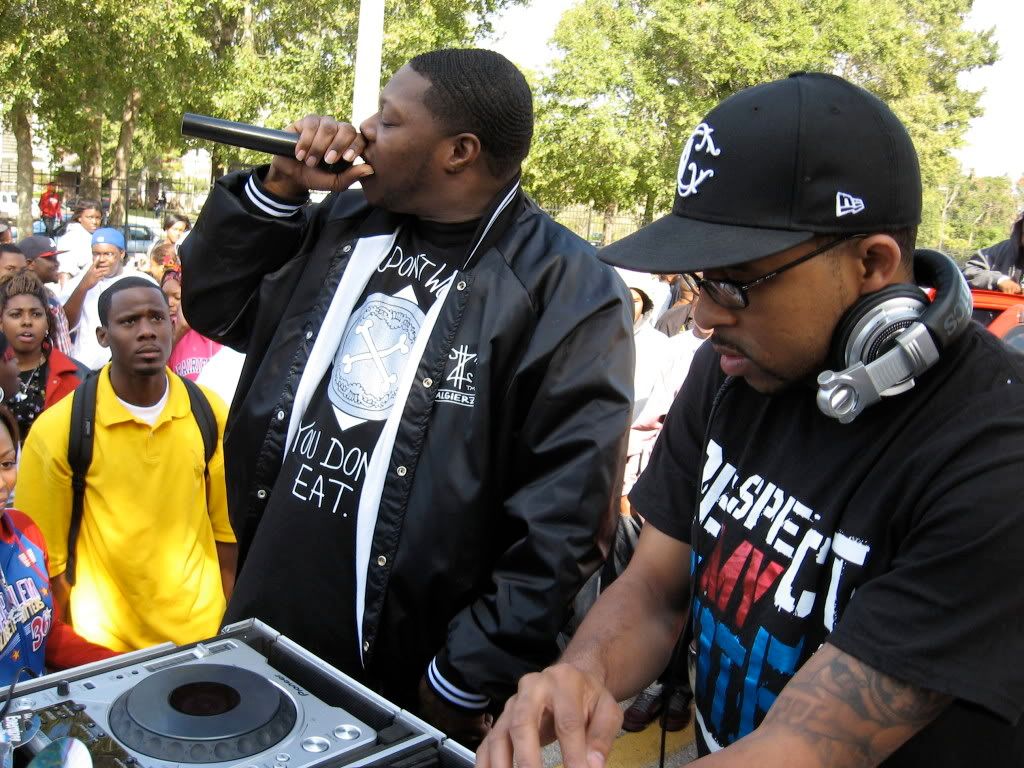 ALONG WITH BUN B THE KING OF TRILL!!! MUCH LUV 2 RAP-A-LOT- (AND YA KNOW YA BOY MR. ROGERS HAD 2 STAY FRESH FOR THE CAUSE WITH HIS T.I. "RESPECT MY VOTE" TEE COURTESY OF SF2!! HOLLA AT THERESA FOR ALL YA GEAR-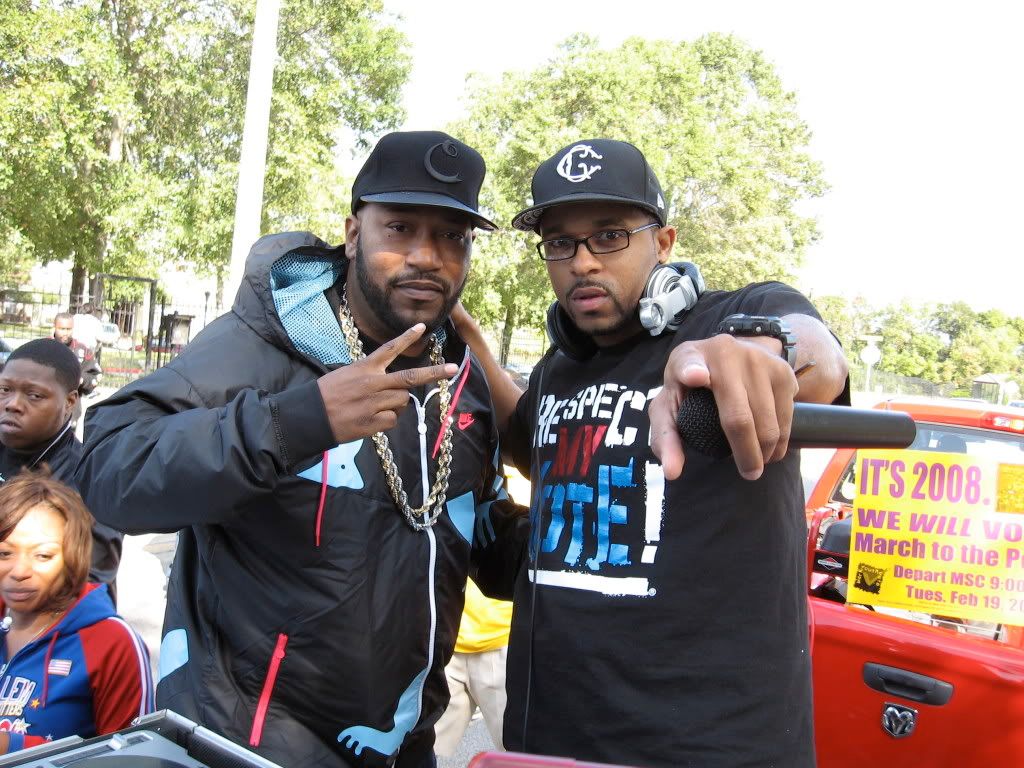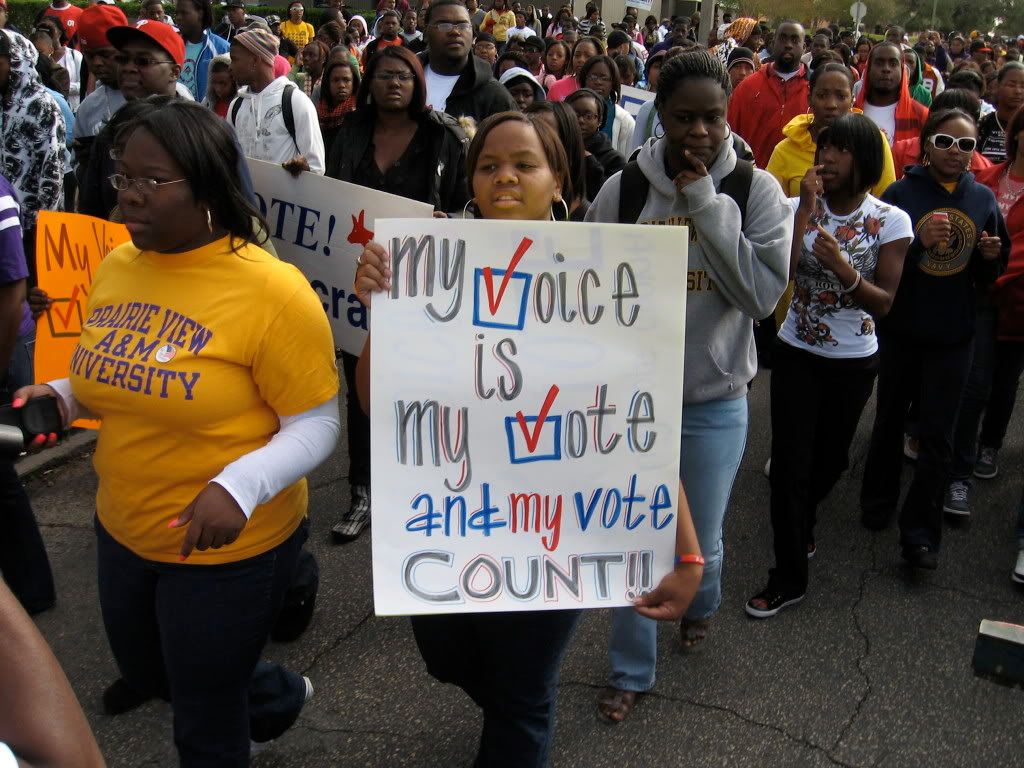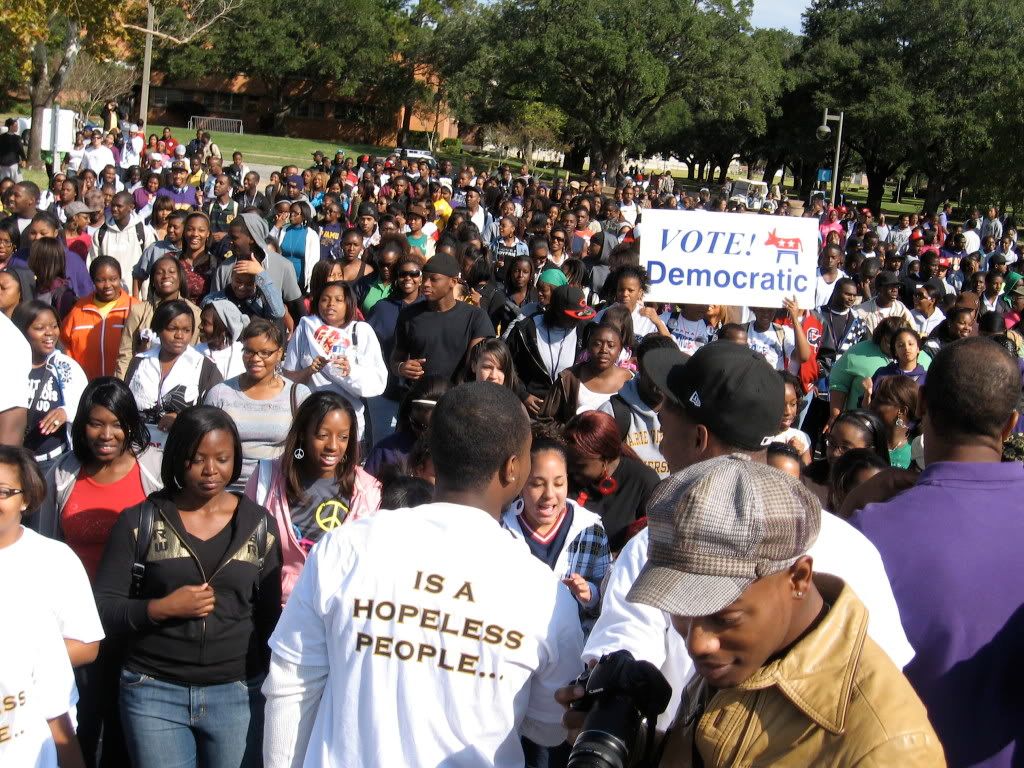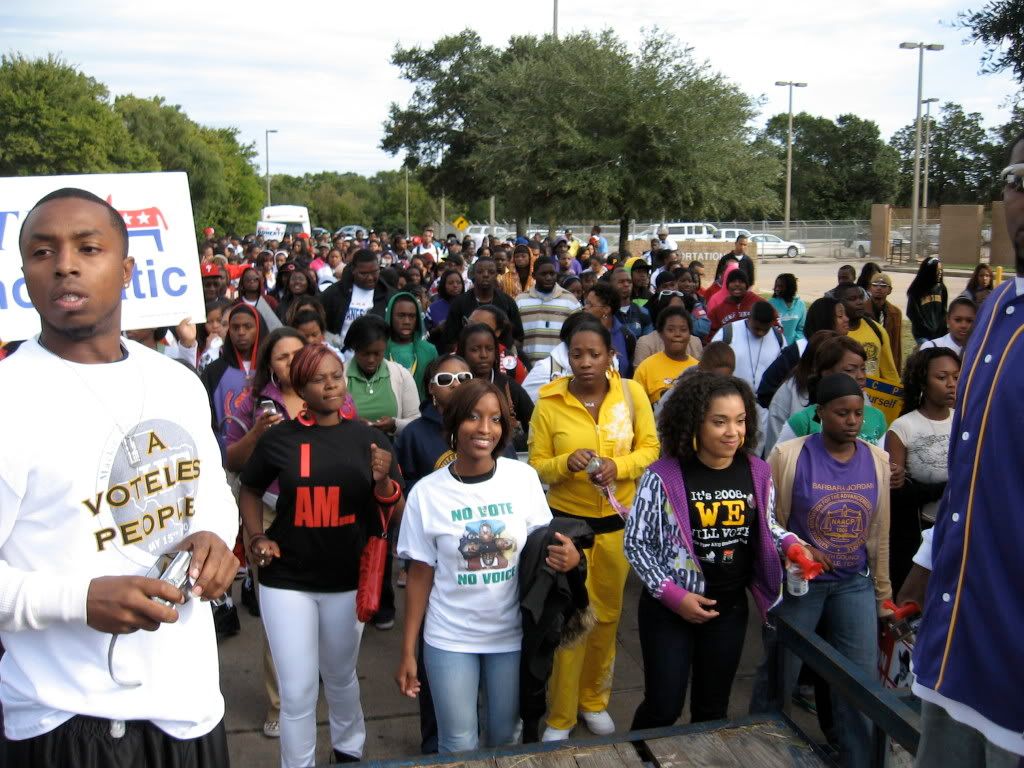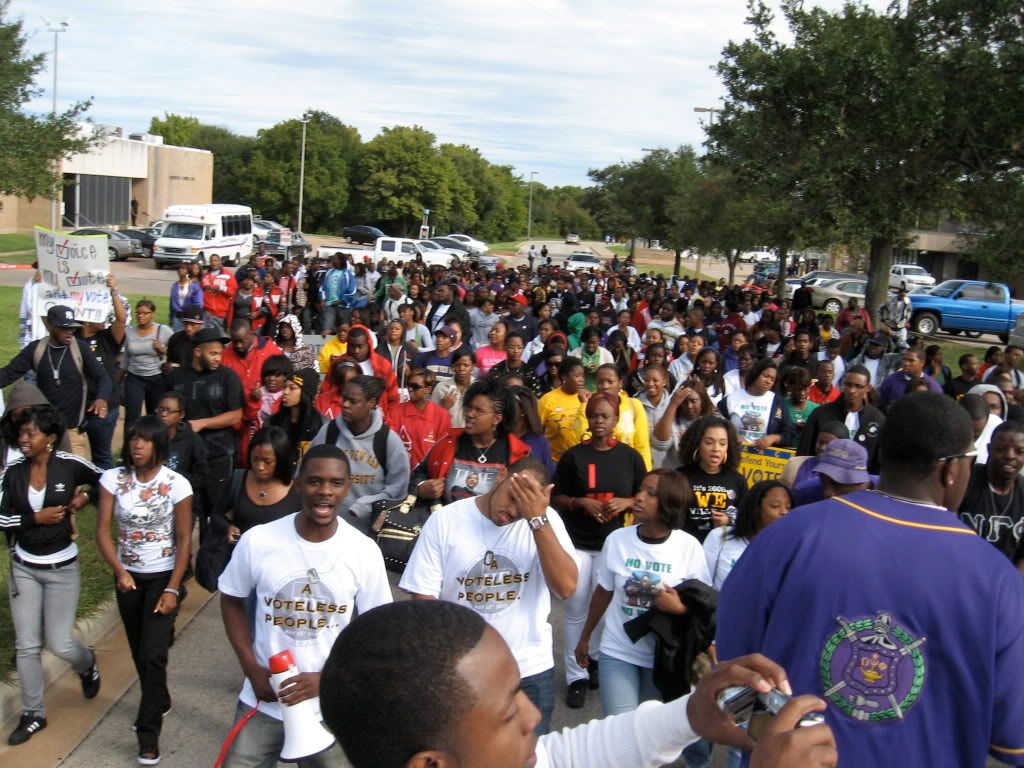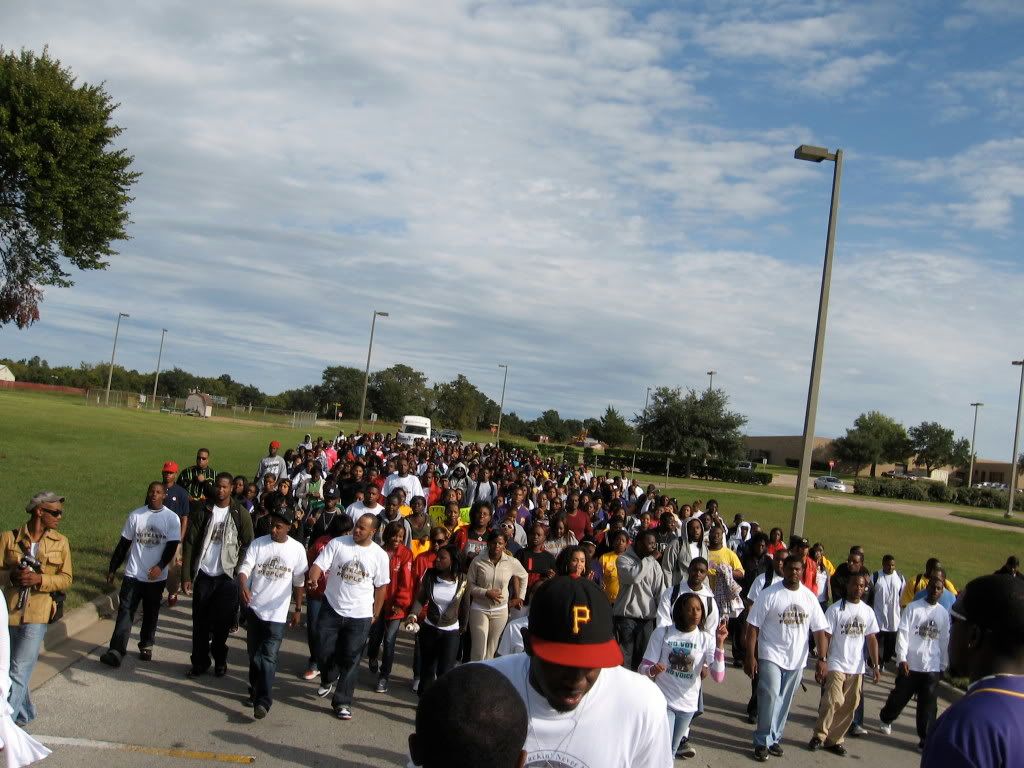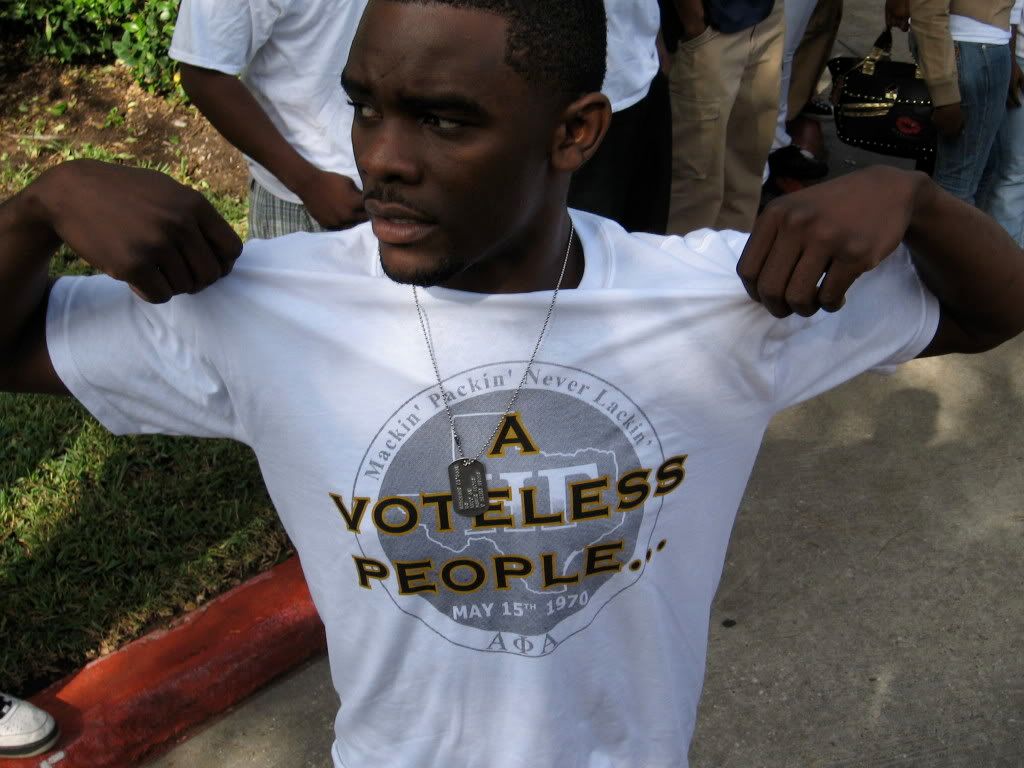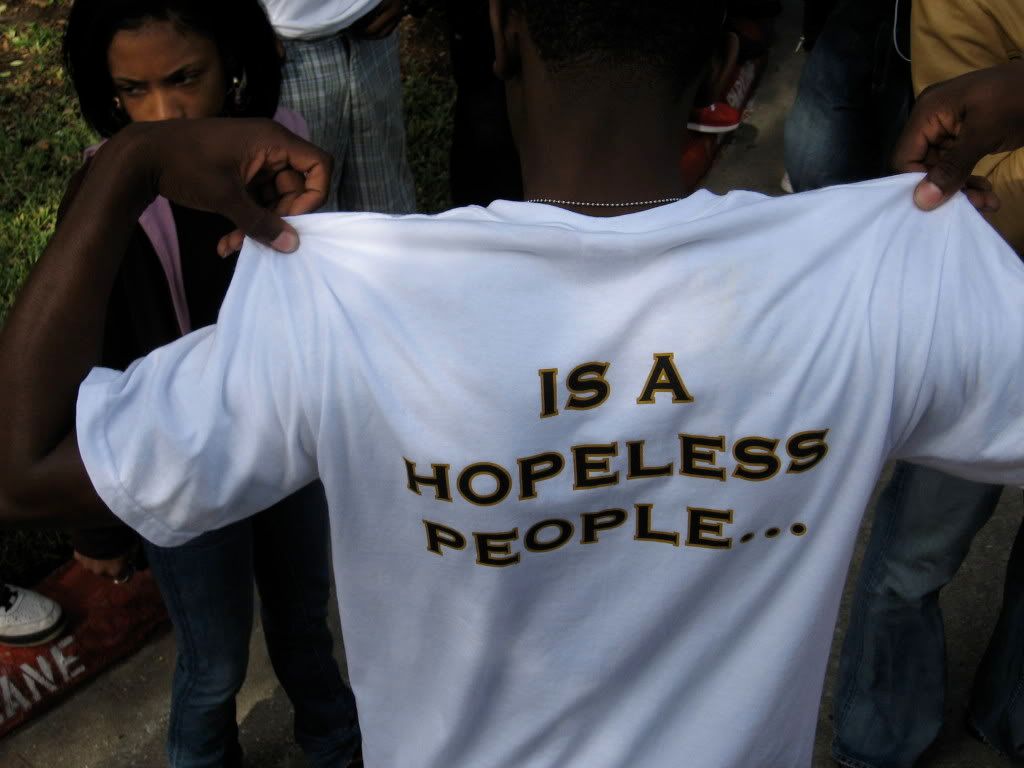 AND OF COURSE YA KNOW YA BOY HAD TO MAKE HIS VOTE COUNT!!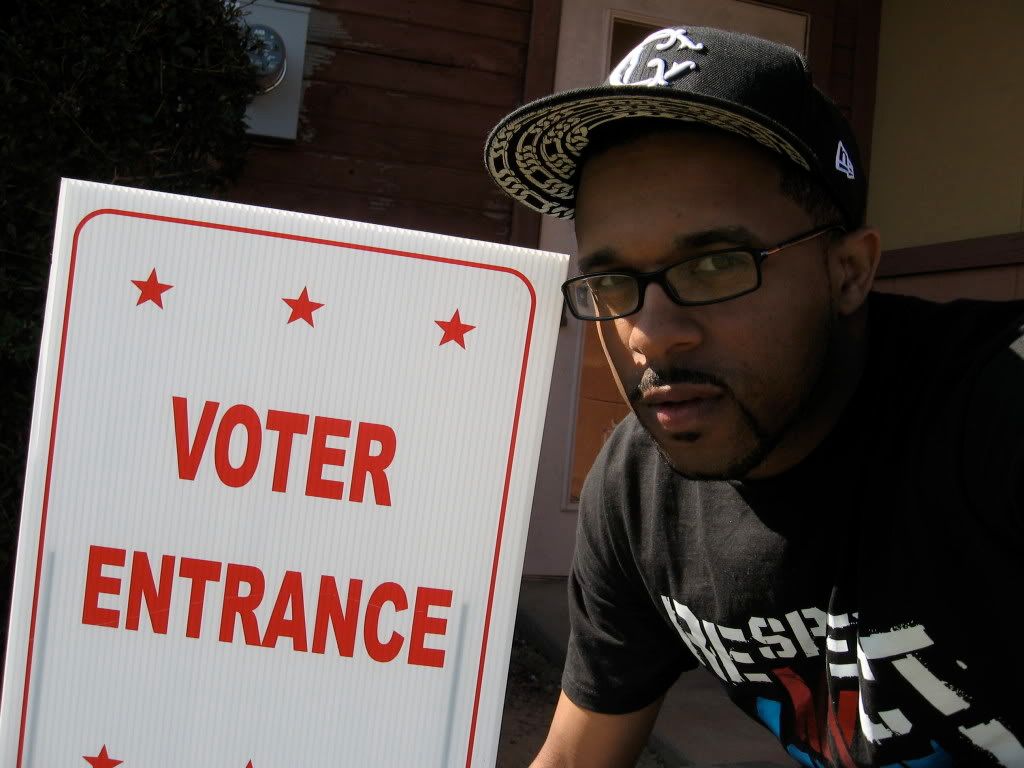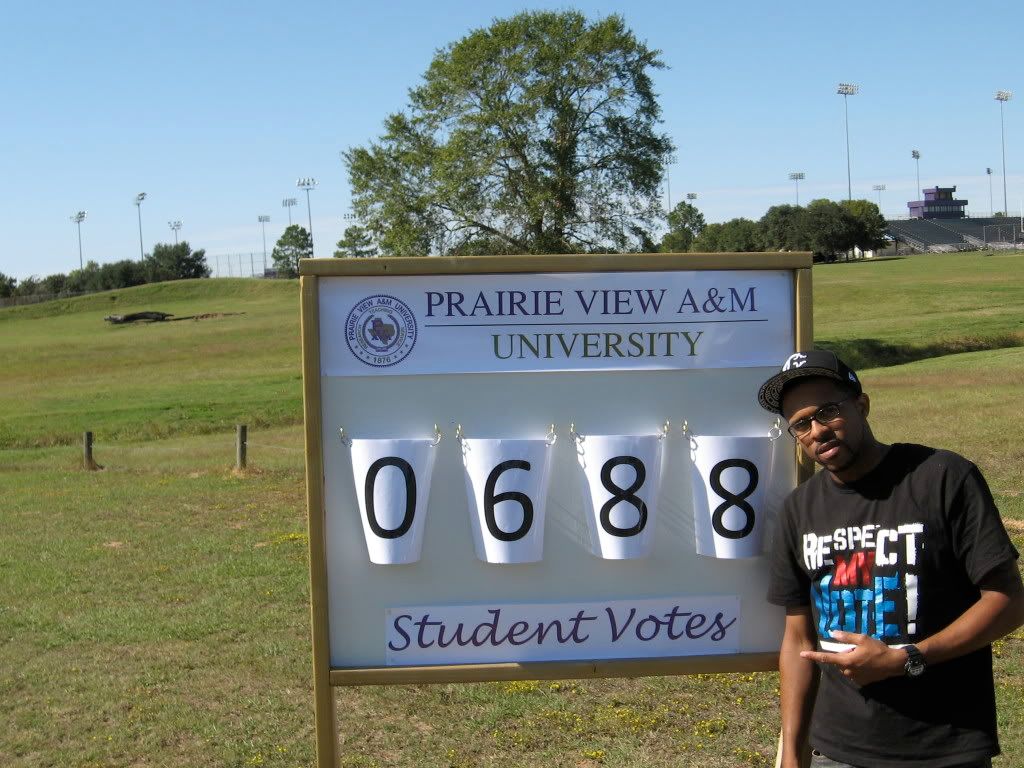 ENDED UP WITH AROUND 800 VOTES FOR JUST THE MORNING!! NOT TOO BAD PVAMU---